Home
Go Back
Auto Parts

At German Automotive Service Center we use only original equipment quality parts to service and repair our German cars. It's about superior quality. Read our
Warranty
.
Zimmermann
Brembo
Mann
Bosch
Mahle
Sachs
Febi
Hengst
Pagid
Jurid
Textar
Balo
Bilstein
Original equipment parts are built by the manufacturer to the exact specifications of each part—a perfect match for your existing parts.

These parts cost more because they give the best fit, reliability and best overall quality for your German car. Your car is an investment and this is the best choice for your car. Documenting your car's service and repair using OEM parts can increase the resale value of your premium German auto.

From windshield wipers and oil changes to suspension and transmissions!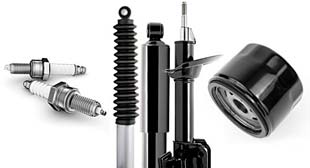 Original Equipment Parts!