Home
Go Back
Maintenance Tips

German Car Service maintenance schedules fall into two groups:
Minor Scheduled Services
Major Scheduled Services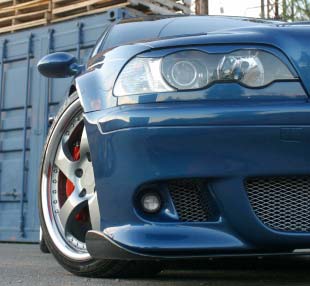 Minor Scheduled Services
A maintenance plan is included from some German car manufacturers with the purchase of your new car. We can perform interim minor services, including oil and filter changes, to complement your maintenance plan.
Oil and Filter Service
When automobile manufacturers began offering free scheduled maintenance during the warranty period, the interval for oil change increased from 5,000 miles to up to 15,000 miles. This extended period between oil changes may be okay for the car to run reliably in the beginning (under warranty), but the contaminated oil and sludge build up contributes to engine damage which shows up after the warranty expires.
While synthetic oils do allow a longer interval we suggest oil changes between 5,000 to 7,000 miles (depending on vehicle). This will not jeopardize your manufacturer's warranty, and we will not reset your maintenance interval reminder. Your maintenance plan remains on track. Unfortunately the manufacturers' maintenance schedules do not, in our opinion, ensure the long-term health of your car.
Major Scheduled Services
At German Automotive Service Center we can perform all scheduled inspections and major services on your German car whether it is under the manufacturer's warranty or not. We use only
original equipment quality parts
.
With German car manufacturers offering free maintenance warranty some maintenance requirements, such as transmission services and fuel filter changes, have been removed from the maintenance schedules.
We still recommend service and replacement of these to keep your car running smoothly and maintain transmissions, fuel pumps and cooling systems.
No service or repair work is performed without your prior authorization. This ensures that you are always current and informed about what is being done to your car during the repair process. We stand behind our
warranty
!
30/60/90k Services
These items should be maintained as recommended by the car manufacturer. The recommended schedules vary by brand of vehicle. Please
contact us
for information on your vehicle.
Coolant fluid flush
Brake fluid flush
Timing belt replacement

German Car Maintenance Tips!